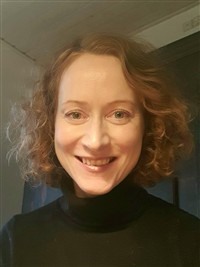 Rebecca Engberg
Senior Officer / Project and Internal Affairs Manager
Richard Petersens Plads
Building: 324, 120
2800 Kgs. Lyngby
Denmark
Rebecca Engberg is Project and Internal Affairs Manager for the Danish Sound Innovation Network at the Section for Cognitive Systems. The network is one out of 22 nationwide innovation networks and strategic platforms. An innovation network is a forum where companies and knowledge institutions share experiences and develop new ideas within a specialist or technologically defined field.
Rebecca Engberg holds a Master of Arts degree from the University of Copenhagen and has been with the Technical University of Denmark since 2009. In addition to her role as Project Manager she currently handles the project administration for the Strategic Research Council project titled CoSound.
Download as:
Download as: To download, please limit the number of search results to 1,000 or less.
ID: 28052