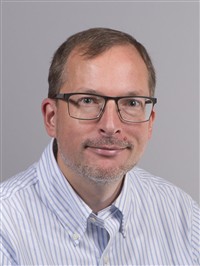 Peter Szabo
Associate Professor
Dansk Polymercenter Søltofts Plads, Building 227, 102
2800, Kgs. Lyngby
CV
Academic grades
M.Sc. (Chem. Eng.), Ph.D.
M.Sc. (Chem. Eng.), Ph.D.
International experience
Visiting Researcher, Schlumberger Cambridge Research, Cambridge, UK, May/June, 1993. Research Associate, Department of Applied Mathematics and Theoretical Physics (DAMTP), University of Cambridge, Cambridge, UK, August 1994-July 1995. Visiting Researcher, Hatsopoulos Microfluids Laboratory, Department of Mechanical Engineering, Massachussetts Institute of Technology (MIT), Cambridge, Massachussetts, USA, June-August 2004.
Other information
Nordic Rheology Society (NRS): Secretary 1998-2000, President 2000-2004. The Danish Society of Chemical Engineers, Kemiingeniørgruppen, IDA: President 2003-.
Published

Publication: Research › Editorial – Annual report year: 2013

Published

Publication: Research - peer-review › Journal article – Annual report year: 2012

Published

Publication: Research › Ph.d. thesis – Annual report year: 2012
ISSNs: 0011-6335

TechMedia A/S, Denmark

ISI indexed (2012): no

Central database

Journal

ISSNs: 0377-0257

Elsevier BV, Netherlands

FI (2012): 2, ISI indexed (2012): yes

Central database

Journal

ISSNs: 1932-1058

American Institute of Physics, United States

ISI indexed (2012): yes

Central database

Journal
Latest activities and conferences
ID: 2194820