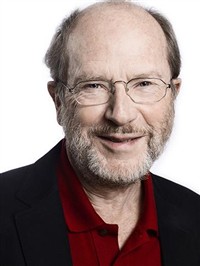 Jørn Otto Bindslev Hansen
Associate Professor
Fysikvej, Building 309, 058
2800, Lyngby
Phone: 45253242
Fax: 4593 1669
Jørn Bindslev Hansen is Head of Section for Quantum Physics and Information Technology. 
He is engaged in teaching and research activities within condensed matter physics at DTU Physics.

He develops new materials for use in electronics for information technology applications. This includes semiconductors and materials with magnetic or superconducting properties. A combination of such materials are often used in quantum electronics (hybrid electronics, spintronics).
He is involved in research projects within the utilization of superconductivity for sustainable energy applications in collaboration with Risø DTU and DTU Electro. 
CV
Education
| | |
| --- | --- |
| 1965 - 1981 | M. Sc. and Ph.D. - University of Copenhagen, Ørsted and Niels Bohr Institutes |
Academic grades
Professional experience
| | |
| --- | --- |
| 2000 - 2002 | Vice-President R&D (NST) - Nordic Superconductor Technologies A/S |
| 1992 - 1995 | Project Manager (NRC) - NKT Research Center A/S |
| 1986 - | Associate Professor (Lektor and later Docent) (DTU) - Technical University of Denmark, Physics |
Expertise
-Experimental condensed matter physics -Materials science (superconductors, semiconductors, ferromagnets) -Low temperature physics -Quantum electronics -Hybrid electronics -Nanometer scale electronics -Thin film synthesis and patterning -Superconductivity -Spintronics
International experience
-Assistant professor, University of Zambia, Lusaka, Zambia 1974-76 -Post-doc Harvard University, Cambridge, Mass.,USA, 1983 -Guest professor at NTT, Atsugi, Japan, 1993 and 1999
Login to view additional files
Published

Publication: Research - peer-review › Journal article – Annual report year: 2013

Published

Publication: Research - peer-review › Journal article – Annual report year: 2013

Published

Publication: Research - peer-review › Journal article – Annual report year: 2013
ISSNs: 0163-1829

FI (2012): 2, ISI indexed (2012): no

Central database

Journal

ISSNs: 0003-6951

American Institute of Physics, United States

FI (2012): 2, ISI indexed (2012): yes

Central database

Journal

ISSNs: 0921-4534

Elsevier BV North-Holland, Netherlands

FI (2012): 1, ISI indexed (2012): yes

Central database

Journal
Completed

Completed

Completed
Latest activities and conferences
ID: 2202594