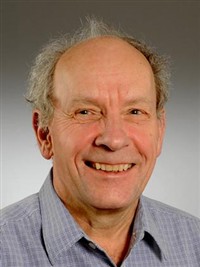 Jørgen Juncher Jensen
Head of Section, Professor DSc
Nils Koppels Allé, Building 403, 006
2800, Kgs. Lyngby
Phone: 45251384
Mobile phone: 41106361
Fax: 45884325
Jørgen Juncher Jensen er sektionsleder på sektionen for skibe, kyster og konstruktioner. Interesseområder: Stokastiske bølgebelastninger på skibe og offshore konstruktioner, lækstabilitet af skibe, beslutningsstøttesystemer.
CV
Academic grades
International experience
Jørgen Juncher Jensen, PhD, DSc is Professor in Marine Engineering at the Department of Mechanical Engineering, heading the Section of Coastal Maritime and Structural Engineering and leading a research group dealing with wave induced stochastic load and response processes for marine structures. The current topics include whipping and springing of ships, hydroelastic responses of very large floating structures and floating wind turbine systems and much of the research is done within the theory of conditional stochastic processes. He has been at DTU since 1973 and has published about 150 papers.
My files
Published

Publication: Research - peer-review › Article in proceedings – Annual report year: 2012

Published

Publication: Research › Article in proceedings – Annual report year: 2012

Published

Publication: Research - peer-review › Article in proceedings – Annual report year: 2012
ISSNs: 0951-8339

Elsevier Ltd., United Kingdom

FI (2012): 1, ISI indexed (2012): yes

Central database

Journal

ISSNs: 0029-8018

Pergamon, United Kingdom

FI (2012): 1, ISI indexed (2012): yes

Central database

Journal

ISSNs: 1744-5302

Taylor & Francis Ltd., United Kingdom

FI (2012): 1, ISI indexed (2012): no

Central database

Journal
Central database

Publisher
Latest activities and conferences
ID: 2201054