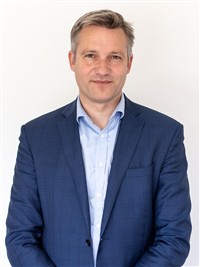 Jes Broeng
Senior Executive Consultant (Business Development)
Ørsteds Plads, Building 358, 113
2800, Kgs. Lyngby
Jes Broeng joined DTU Fotonik in 2012 with the goal of creating new spin-out companies.

Jes has an entrepreneur background as a co-founder of Crystal Fibre (sold 2008), now NKT Photonics. Jes has extensive experience in business development, product development, sales (US, Europe, and Asia; private and public sector), and IPR and license management.

Jes has a Ph.D. and M.Sc. from DTU, Denmark, and he is author and co-author of more than 200 publications, 1 textbook, and 15 patents (6000+ citations, h-index = 35).

Jes serves on the committee of several international conferences. Jes was awarded the European Optics Prize in 1999.
Published

Publication: Research - peer-review › Conference article – Annual report year: 2013

Published

Publication: Research - peer-review › Journal article – Annual report year: 2013

Published

Publication: Research - peer-review › Article in proceedings – Annual report year: 2012
ISSNs: 1605-7422, 0277-786X, 0277-786X

S P I E - International Society for Optical Engineering, United States

FI (2012): 1, ISI indexed (2012): no

Central database

Journal

ISSNs: 1094-4087

Optical Society of America, United States

FI (2012): 2, ISI indexed (2012): yes

Central database

Journal

ISSNs: 0146-9592

Optical Society of America, United States

FI (2012): 2, ISI indexed (2012): yes

Central database

Journal
Completed

Completed

Completed
Central database

Publisher
Latest activities and conferences
ID: 2185475