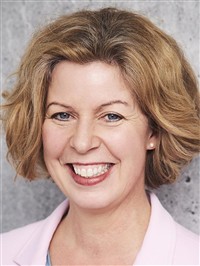 Gitte Lunde Andresen
Head of Stakeholder Management
Anker Engelunds Vej
Building: 101, 4.109B
2800 Kgs. Lyngby
Denmark
Phone: 45251196
Mobile: 22941511
2014: Certificeret Business Facilitator.
2014: Master in Public Governance, CBS. med speciale i stakeholderrelations.
2009: Statens Lederudviklingsprogram, Personalestyrelsen.
2008: CASE Spring Institute in Educational Fundraising, Durham.
1997: Cand. mag. i kulturformidling og offentlig forvaltning, København Universitet,
1992: Autoriseret turistfører (tysk og fransk), RUC.
1985: Udlært dekoratør, Illum.
Download as:
Download as: To download, please limit the number of search results to 1,000 or less.
Place of employment
ID: 2179113