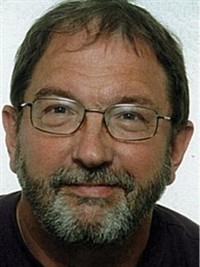 Frank Ivan Hansen
Fisheries technician
Kemitorvet
Building: 201, 037
2800 Kgs. Lyngby
Denmark
Forsknings- og arbejdsområder
Monitering:
Arbejder med planlægningen af indsamlingerne af data fra de kommercielle landinger i Østersøen og Kattegat. Projektleder på projektet Indsamling af data fra fiskeriet på Bornholm. Medvirker ved EU ansøgninger og afrapporteringer for moniterings-projektet. Skriver kvartalsrapporter om indsamlingernes gang i indre farvande, og manualer for indsamling, skemaudfyldning, stikprøvetagning og estimering af data. Kontaktperson til fiskerikontrollen vedrørende indsamling af data fra fiskeriet. Ansvarlig for afrapportering af udenlandske landingstal til andre EU-lande.

Kvalitetssikring:
Arbejder med kvalitetssikring af indsamlingsprocedurer, kvalitetssikring af data fra det kommercielle fiskeri, samt stikprøvetagning og aldersbestemmelser. Ansvarlig for diverse kvalitetssikrings manualer, og medvirker til international koordinering af de praktiske dataindsamlinger fra fiskeriet.
Sejlads:
Sejler med institutionens egne skibe.

Aldersbestemmelse:
Aldersbestemmer laks, kulmule, rødspætte og skrubbe. Har tidligere aldersbestemt; torsk, kuller, mørksej, og tunger. Deltager desuden i diverse aldersbestemmelses workshops.
Published

Publication: Research › Report – Annual report year: 2016

Published

Publication: Research › Conference abstract for conference – Annual report year: 2015

Published

Publication: Research › Report – Annual report year: 2002
Download as:
Download as: To download, please limit the number of search results to 1,000 or less.
ID: 480686