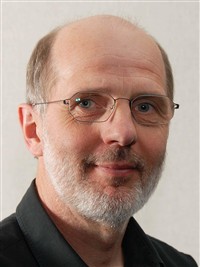 Flemming Jessen
Senior Reseacher
Søltofts Plads, Building 221, 50
2800, Kgs. Lyngby
Quality of muscle based food. The different proteins in a tissue (the proteome) express the combined influence of heredity and environment on an animal. The muscle proteome reflects as such structural and biochemical aspects relating to properties of the muscle as raw material for food production. By proteome characterisation (proteomics) we try to understand how biological aspects of the live fish in aquaculture influence production and storage properties of the raw material and also the eating quality of the final product. E.g. it is investigated how feed composition and stress influence the protein composition of fish muscle and how this is related to different quality properties.

Utilisation of by-products (mainly aquatic) for production of bioactive peptides to be used in foods or as medicine.

Besides: species identification of fresh and frozen fish products; fish muscle biochemistry during cold and frozen storage; rigor mortis and thaw rigor.
CV
Academic grades
Ph.D., Cell Membrane Physiology, University of Copenhagen (1988)
Expertise
Experienced in protein separation techniques. Special experience in two-dimensional gel electrophoresis, image analysis of 2D-gels and multivariate data handling of 2D-gel data. Major scientific areas: The influence of composition and condition of the live fish on technological and sensory quality of the product. Proteome analysis of fish muscle in relation to quality (sensory properties) and authenticity. Proteolytic protein changes in fish and fish products during iced and frozen storage. Post mortem biochemistry of fish muscle tissue. Rigor mortis and thaw rigor. Bioactive fish peptides.
International experience
Project manager for and participant in several international (EU) research projects. Member of Management Committee of the COST network "Farmed Animal Proteomics" Editorial board member of Journal of the Science of Food and Agriculture External referee for grant applications to the Research Council of Norway Opponent of Ph.D. dissertations in Denmark, Norway and Australia
Published

Publication: Research - peer-review › Book chapter – Annual report year: 2012

Published

Publication: Research - peer-review › Poster – Annual report year: 2012

Published

Publication: Research - peer-review › Journal article – Annual report year: 2012
Central database

Publisher

Central database

Publisher
Activity: Lecture and oral contribution
ISSNs: 0021-8561

American Chemical Society, United States

FI (2012): 2, ISI indexed (2012): yes

Central database

Journal

ISSNs: 1615-9853

Wiley - V C H Verlag GmbH & Co. KGaA, Germany

FI (2012): 1, ISI indexed (2012): yes

Central database

Journal

ISSNs: 0308-8146

Elsevier BV, Netherlands

FI (2012): 2, ISI indexed (2012): yes

Central database

Journal
Latest activities and conferences
ID: 2200755