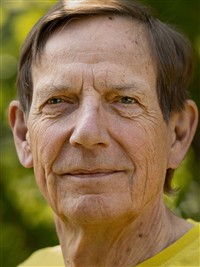 Finn Gustafsson har stor ekspertice indenfor programmering, databasestøttet webdesign, operativsystemer og netværk.

Finn Gustafsson er Videnskabelig Assistent ved sektionen Computer Software Engineering ved Computer Science Uddannet datalog med matematisk bifag fra Datalogisk Institut–Københavns Universitet (DIKU) 1989. Speciale i Operationsanalyse, "Polynomielle Aspekter af Lineær Programmering."

Finn har været tilknyttet undervisningssektoren siden 1990. Først på edbassistent-, datanom- og datamatikeruddannelsen. Fra 1992–1999 Koordinator, Inspektør og Uddannelsesleder på Datamatikeruddannelsen på Niels Brock. Finn har også prøvet kræfter på ungdomsuddannelserne som årsvikar på Greve Gymnasium og Ingrid Jespersens Gymnasieskole. Finn har endvidere været ansat som ekstern lektor på hhv. CBS, RUC og ITU. Finn har også været tilknyttet De Montfort University i Leicester, som BSc-vejleder og underviser.

Finn har fra 1985 -1990 været ansat som Systemadministrator og Programmør i Arbejdsdirektoratets 4. afd (Kontoret for Statistik og Analyser).
Published

Publication: Research - peer-review › Report – Annual report year: 2012

Published

Publication: Research - peer-review › Article in proceedings – Annual report year: 2011
Download as:
Download as: To download, please limit the number of search results to 1,000 or less.
ID: 1688351