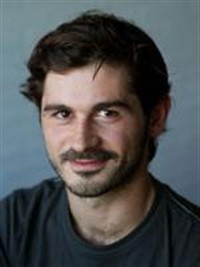 Emmanouil Papadakis
(Former)
Cell survival depends on the ability to respond successfully either to stress induced by exposure to environmental stimuli or to toxic chemical species produced during normal physiological processes. In particular, oxidative stress caused by an excess of reactive oxygen species, is known to damage cellular components, including proteins, lipids and DNA. Coordination of the complex and rapid stress response is central to cell integrity after acute exposure. In humans, oxidative stress is known to be involved in aging, cancer, atherosclerosis, Alzheimer's and Parkinson's disease among others. Therefore the regulation of these processes is of central importance to many aspects of human health and disease. The research project I am working on, exploits the applicability of the fission yeast Schizosaccharomyces pombe as a model organism to study oxidative stress response pathways by generating a large amount of heterogeneous quantitative data through a wide range of genome-wide analyses.
Published

Publication: Research › Ph.D. thesis – Annual report year: 2013

Published

Publication: Research - peer-review › Journal article – Annual report year: 2008
ISSNs: 1359-5113

Additional searchable ISSN (Electronic): 1873-3298

Elsevier Ltd, United Kingdom

BFI (2018): BFI-level 1, Scopus rating (2017): SJR 0.761 SNIP 1.012, ISI indexed (2013): ISI indexed yes, Web of Science (2018): Indexed yes

Central database

Journal
Download as:
Download as: To download, please limit the number of search results to 1,000 or less.
ID: 1463914