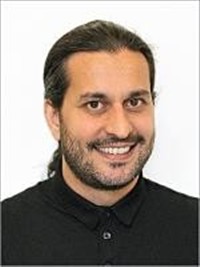 Ørsteds Plads, Building 345v, 275
2800, Kgs. Lyngby
Ørsteds Plads, Building 343, 031b
2800, Kgs. Lyngby
Phone: 45256375, 45253679
Fax: 45936581, 4593 6581
Christos Markos obtained his B.Eng. in Electrical Engineering and Electronics in 2007 and his M.Sc. degree in Microelectronics and Telecommunications in 2008 from University of Liverpool, United Kingdom. He completed then his PhD studies in 2013 at University of Patras (in close collaboration with National Hellenic Research Foundation) Greece, where the main aim of his PhD thesis was to develop all-fiber sensors based on silica photonic crystal fibers. Currently, he is working on the development of tunable devices and sensors based on microstructured polymer optical fibers.
Published

Publication: Research - peer-review › Journal article – Annual report year: 2013
ISSNs: 1094-4087, 10944087

Optical Society of America, United States

FI (2012): 2, ISI indexed (2012): yes

Central database

Journal
Download as:
Download as: To download, please limit the number of search results to 1,000 or less.
ID: 17044