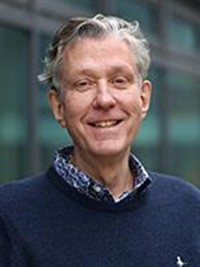 Anders Kristensen
Professor
Ørsteds Plads, Building 344, 124
2800 , Kgs. Lyngby
Phone: 45256331
Mobile phone: 25171852
Fax: 4588 7762
CV – Anders Kristensen
Danish citizen, born 03.11.1960 in Årup Denmark
Work Address: DTU Nanotech, Building 345 East, DK-2800 Kongens Lyngby, Denmark
Tel.: +45 45256331, Mobile: +45 25171852, e-mail: anders.kristensen@nanotech.dtu.dk
Jan. 91 M.Sc. in Physics (with Mathematics as Minor Subject) University of Copenhagen
Oct. 94 Ph.D. in Physics, University of Copenhagen
Jan. 03 UDTU University Didactics, Learning Lab, Technical University of Denmark
Apr 08 DTU All-round ledertræning, Technical University of Denmark
Employment

2008 –

2001 – 2008

1998 – 2001

1996 – 1998

1994 – 1996

1991- 1994

1990 – 1991

Professor of Miniaturzed Sensor and Actuator Technology at Department of Micro- and Nanotechnology, Technical University of Denmark

Associate Professor at Department of Micro- and Nanotechnology, TechnicalUniversity of Denmark

Research Associate Professor at the Niels Bohr Institute fAFG, University of Copenhagen, holding a STVF talentproject "En-dimensional elektronik".

Research Assistant Professor at the Niels Bohr Institute fAFG, University of Copenhagen.

Research Fellow at Physics Department, Royal Holloway and Bedford New College, University of London, UK.

Kandidatstipendiat (University of Copenhagen Ph.D. Scholarships) at Physics Laboratory (later Niels Bohr Institue fAFG), University of Copenhagen

Researcher, Danish Fundamental Metrology (DFM)
Co-author of more than 120 articles in international journals with peer review, three book chapters, two patents (both commercialized) and 130 papers at international conferences, published since 1990. ResearcherID: C-4746-2008 Previous research topic (1990-2001): Experimental mesoscopic physics. Research topics since joining DTU in 2001: Opto-fluidics, nano-fluidics, nano-imprint lithography.
-Author on two patents filed through DTU, both commercialized, one additional now with DTU.
-Industrial collaboration (Research programmes and/or joint PhD programmes) with: NovoNordisk, Biomodics, microresist technology GmbH, Saint Gobain, Fiat Research Center, Modines OY, NIL Technology, Santur Corp.
Group-leader since 2001, Supervised 16 Ph.D. students and 30 M.Sc. Students.
Member of Ph.D. Committee for Electronics, Communication and Space Technology, DTU 2009-
Prinical Investigator on 12 national and European research programmes
Elected Member of board of the Danish Physical Society (DFS) www.dfs.nbi.dk(2006-2010)
Program Chair, MNE 2007 conference, Copenhagen, 2007
Conference Co-Chair, NNT2010 conference, Copenhagen, 2010
Member of board and subproject leader in EC funded Integrated Project NaPANIL (2008-2012)
Coordinator on research programme LiCorT funded by DSF (2008-2012)
Coordinator on Strategic Research Center POLYNANO, funded by DSF 2011-2016
Coordinator on EC FP7 HEALTH IP CellOMatic (Grant agreement no. 278204) 2012-2015
CV
Published

Publication: Research - peer-review › Journal article – Annual report year: 2013

Published

Publication: Research - peer-review › Journal article – Annual report year: 2013

Published

Publication: Research - peer-review › Journal article – Annual report year: 2013
Central database

Publisher

Central database

Publisher
Activity: Lecture and oral contribution

Activity: Lecture and oral contribution
ISSNs: 1094-4087

Optical Society of America, United States

FI (2012): 2, ISI indexed (2012): yes

Central database

Journal

ISSNs: 0003-6951

American Institute of Physics, United States

FI (2012): 2, ISI indexed (2012): yes

Central database

Journal

ISSNs: 0167-9317

Elsevier BV, Netherlands

FI (2012): 2, ISI indexed (2012): yes

Central database

Journal
Latest activities and conferences
ID: 2177338